That's right, Here it comes again!
"I Am Eve" Blog Hop and Hop Share!!
Every Wednesday - Sunday Midnight
Since GFC is gone please refollow Me and my Co-hosts through Bloglovin especially if your last visit you followed through GFC.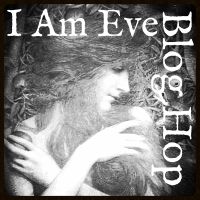 2.) Link up your entire blog not just one post
3.) visit 3 other blogs and leave a nice comment
4.) If you are hosting a blog hop as well link up in the second section labeled
"Blog Hopping"
5.) Share the hop with your social networks!